Hi everyone! 
I've created a Spotify Playlist that includes some of my favorite songs for 2020! Some of them are artists I've been a fan of for a long time. Some of them are artists I had never heard before. Some of them are friends of mine who inspire me and I just wanted to share their music to all of you as well! Link is below. 
These are songs that have found themselves on repeat in my house, or on playlists I make for driving, walking or working out. They remind me of a certain time. Or they just remind me of the overall feeling of 2020. 
I think there's a general warmth to the songs that was perhaps missing from the rest of the world. I wasn't listening to too much Zappa or Mahivishnu this year 😂 . It was more about songwriters. Acoustic guitars, analog gear, great performances and great songs. Easy to get lost in. Easy to get distracted from the craziness that was 2020. 
Let me know what songs are some of your favorites from 2020 and which songs from my list stick out to you! 
All the best to you and yours and have a safe and happy new year. I think we're all looking forward to 2021! 🎉 🎊
-Ben
My 2020 Favorites Spotify Playlist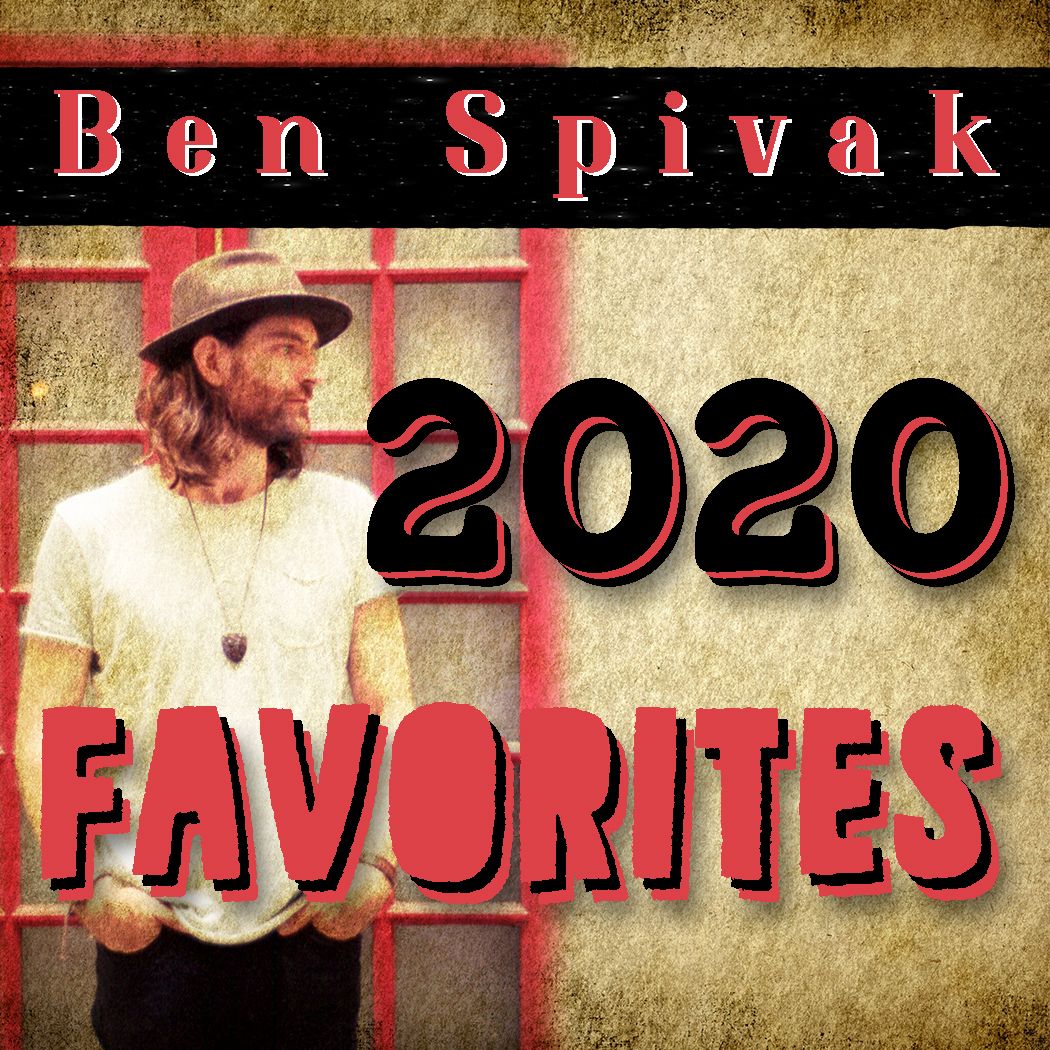 Tracklist  
Young Americans - Durand Jones & The Indications  
C-Side - Khruangbin & Leon Bridges  
Sleeping Without You Is A Dragg - Swamp Dogg  
Light - Michael Kiwanuka  
Fast Car - Black Pumas  
Human Race - Julian Taylor  
Starting Over - Chris Stapelton  
Mercury - Phish  
If The World Was Ending - JP Saxe ft. Julia Michaels  
Can't Let Go - Mark Pelli  
The Light - Alexander Saint  
Winter Bird/When Winter Comes - Paul McCartney  
Summer Girl - HAIM  
City's Face - Future Islands  
You And I Against The World - White Elephant Orchestra  
Same Love - Alexander Vincent  
Roll Me Mama, Roll Me - Ray Lamontagne  
One Day She's Gone - Marcus King  
Stay High - Brittany Howard  
Murder Most Foul - Bob Dylan  
Dirty - grandson  
Pretty Lonely - Half Wolf  
Cradled In Arms - Foy Vance
                                   .